GO FARTHER, FASTER, SAFER, STronger.
GIVE GO
overview
Give Go captures the power and momentum that bicycles provide students, health workers and entrepreneurs in rural Malawi. This multi-touch, video-rich campaign inspired World Bicycle Relief donors around the world to give at year-end in 2018, including at events in New York, Chicago, London and San Francisco where donations surpassed all revenue targets.
My RolE
In addition to scripting and producing four featured videos shared over the course of the campaign, I documented these stories with photography and text. WBR's co-founder Leah Missbach Day and I shared behind-the-scenes stories and photos from the campaign at fundraising events in Chicago and San Francisco and via a global online storytelling session.
Featured In
Outdoor Online

Global Washington

Filmed by Bike

Velonews
Response
"I feel this in my heart." - Lana Reda, Seattle, Washington
"Kickass!" - John Kim, Los Angeles, California
we need one another
together we rise
overview
Together We Rise tells the powerful story of a diverse group of students - Christian, Muslim and traditional African faiths - rising above cultural barriers with bicycles. The campaign anchored World Bicycle Relief's year-end fundraising efforts online, in print and with a series of donor events in New York, Chicago and San Francisco. The campaign surpassed the organizations aggressive revenue goals while sharing a new, important story of unity in times of global discord.
My RolE
When I learned about the students in Eldoret, Kenya building bridges with bicycles I advocated to share their story as part of World Bicycle Relief's largest global revenue generating campaign. There were risks. We had not previously addressed religion in our work. And the political landscape in our target markets was shaky, to say the least. After spending time with these students in their homes and classrooms it was clear that their powerful voices and important message would resonate with our audience - standing out amidst the noise of the holiday giving season. As with all of WBRs campaigns, I worked with our field team to coordinate and oversee filming as well as the production of the campaign videos, visuals, website, emails, print materials, press, social media and partner outreach. Additionally, I built a virtual reality riding experience for guests to enjoy at our campaign events and shared personal stories from the field at a VIP reception for donors.
Featured In
Teen Vogue

Pink Bike

GivingTuesday.org

Bicycle Film Festival

Makala Film Premier, Cambridge, England
Response
"This is what it's all about." - Moonfire Media, Charleston, West Virginia
"Perfect. Just Perfect." - Ben Bellinson, Ashland, Oregon
"Peace upon you. I am grateful for this beautiful story." - Bakhat Ibraham, London, England
"Yes, yes, yes! Everything about this!" - Lindsay Martin, Santa Cruz, California
A VIDEO exploration
MECHANICS OF MOBILITY
Overview
Field mechanics are a central part of World Bicycle Relief's sustainable model. Their stories, however, are often overshadowed. Mechanics of Mobility is an interactive video allowing the viewer to explore WBR's mechanics program - their training and how they keep Buffalo Bicycles on the road moving people forward. Hosted on Verse, the video is filled with dynamic content including an interactive Q&A with WBRs Product Development Manager, a slideshow about the mechanics training courses and links to related content. The piece is used online and at learning events where participants can build their own Buffalo Bicycles.
My role
World Bicycle Relief had some incredible unused content featuring our field mechanics. We also had a gap in our upcoming content calendar. When a colleague showed me the Verse platform, I knew this would be a winning way to share the mechanics' story. I worked with WBRs film partner, Pedal Born Pictures to storyboard and create a piece specifically formatted for Verse. The result was an exciting video exploration that broke the mold for WBR. Adding a donate button to the campaign landing page and donation amounts tied to field mechanics training turned this learning piece into a giving opportunity.
featured in
Chicago Ideas Week Learning Labs

The New York Times

Bicycle Times
response
"This touched my heart & brought tears to my eyes." - Marsha Wartell, Corpus Christi, Texas
"This is awesome in so many ways." - Kirk Van Deraa, Chicago, Illinois
The family we choose
Tribes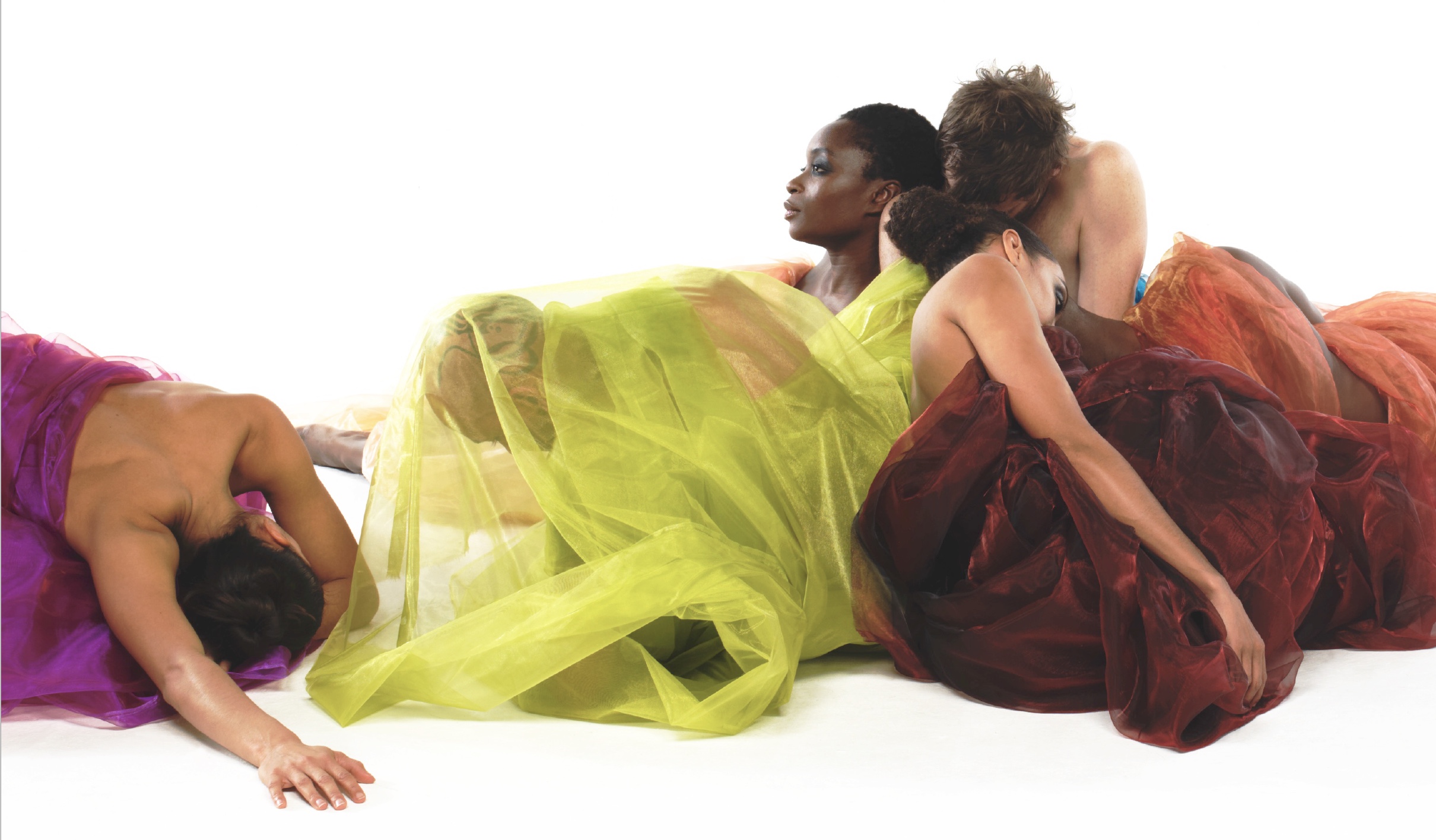 overview
TRIBES was a multimedia dance performance in Chicago, Illinois bringing together award-winning international choreographers Erin Rehberg of Core Project Chicago, Jayson+Tisa Dance and Company Stefanie Batten Bland. These rising stars showcased compelling new works about shifting perspectives on family and community during two sold-out shows at Ruth-Page Center for the Arts.
My role
As Creative Director for Core Project I oversaw production of the event as well as design and creation of all marketing materials - built with photography from Company Stefanie Batten Bland - including posters, postcards, emails, social media, press and online ads. The result was Core Project's best-attended show and an elevated presence in the Chicago dance community.
featured in
Chicago Artists Resource

Chicago Tribune

See Chicago Dance

Time-Out Chicago
education FOR ALL
A WAY FORWARD
overview
A Way Forward is a multimedia fundraising campaign that highlights how distance, dangerous routes to school and early marriage stand between young girls in rural Africa and their futures. Launched just days after the 2016 US presidential election, this timely story - told entirely through female voices - felt especially relevant. By seizing the moment rather than shrinking away, A Way Forward became World Bicycle Relief's most successful and celebrated campaign to date outperforming revenue targets and social media projections.
my role
With this campaign I pushed World Bicycle Relief outside of our comfort zone. Inspired by insight from WBR's co-founder, I proposed that we build on the proven success of telling a girl student's story but focus on the element of safety. It was a new angle. One that took time to embrace. Hearing from students, their parents and community leaders in Kakamega, Kenya about the prevalent fear of rape on the way to school was hard to stomach. Ultimately though, we felt the story was important to share. By spending extended time with students and their families we learned about the daunting challenges of life in rural Kenya and the difference a reliable bicycle can make.

The result was a series of video vignettes woven into a six-week communication arc shared with WBR supporters, partners and media contacts. At the time, industry advisors (and some team members) advocated for a shorter video piece to launch the campaign. I knew that a one-minute clip would not do the story justice. Instead, we went the opposite direction. Our editors and I produced a six-minute mini-doc along with six 30-60 second social videos. Our instincts payed off. The six-minute piece was our most viewed, shared and commented on video to date. Most importantly, the campaign inspired a 20% increase in year-end donations. A Way Forward continues to resonate with new viewers through media features and festival audiences.
Featured In
Global Citizen

The Guardian

Outside Magazine

Social Impact Awards (Finalist)

Here and Now, NPR

Upworthy

Vogue
response
"Fantastic story!" - Mei Hung, Boston, Massachusetts
"Thank you for sharing this story and supporting the girl child." - Elizabeth Namazzi PhD, Kampala, Uganda
"Heartwarming!" - Marian Singleton Barksdale, Philadelphia, Pennsylvania
Crisis. collaboration. change.
water pressures
overview
The Water Pressures documentary project highlights a unique collaboration between impoverished, water-distressed communities in Rajasthan, India and students at Northwestern University - whose campus sits on one of the largest bodies of freshwater on the planet. The story demonstrates how education and collaboration can lead to sustainable solutions between water-scarce and water-rich regions of the world.
My role
Over a three-year period, I worked as Assistant Editor, Assistant Producer and Creative Director for Water Pressures. Together, with Artistic Circles Executive Producer, Anne Feldman and Director Bill Natale, I helped lead a group of Northwestern University students to visit families in The Thar Desert, where we filmed the cultural exchange. I helped to shape the final film and promotion of the piece. In addition I worked with Archeworks to create a series of print and digital educational pieces to accompany the video.
feAtured In
Archeworks Community Roundtable

Culture Unplugged

Indie Fest (Award Winner)

PepsiCo Global CSR Activations

South East Asia Film Festival

United Nations Development Programme

WTTW
A community on the move
PALABANA
overview
Palabana: Community on the Move tells the story of a village in rural Zambia on the move with the power of bicycles. Anchored by a 3-minute video about the collective impact of mobility, the campaign also features five videos about individuals serving their community on two wheels. Originally launched as World Bicycle Relief's 2015 year-end campaign, the materials continue to be used today to show the long-term and cross-cutting impact of the organization's work.
My Role
To shift from portraying one central hero to showing a community on the move was new and met with some opposition. Conventional fundraising tactics usually highlight an individual's story. World Bicycle Relief had generally adhered to this best practice. We felt though that it was time to show our impact on a larger scale. The result was a campaign anchored by individual stories, but equally focused on showing the impact of bicycles on an entire mobilized community. I oversaw the collection of video, photos and stories for this campaign over two years, working with Zambian photographer Gareth Bentley, Pedal Born Pictures and WBR field staff. Being immersed in the community for the filming helped my team to go deeper and find rich stories that grew over time.
FeAtured in
Global Impact

Philanthropy Age

Spiegel

UBS Optimus Global Summit
response
"Amazing Video. Simple yet effective. Illustrates how bicycles build community and empower people around the world." Caesar Castano, San Francisco, California
"Bravo!" - Joseph Connell, Chicago, Illinois
"Wonderful video." - Andi Fch-bienchen, Berlin, Germany
"Beautiful story about strong, hardworking people." - Kateve AmenshieIsaac
"Aw man. Now I'm crying." - @koolfoolable